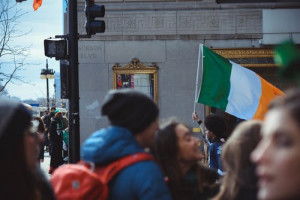 The Irish travel to Iran for cosmetic surgery services
Considering that Iran has reasonable prices relative to European income level for health services. But for each country, it raises specific requirements that citizens of these countries seek to perform health services and cosmetic surgery in countries such as Iran.
Europeans choose countries such as Iran, Turkey, India and Malaysia, etc. to receive cheap medical services as well as tourism and recreation, especially during holidays.
In this article, we review Ireland in the field of health care system and Irish health tourism trips.
Ireland's health system
Ireland's health system provides public and private health care services and is designated and administered under the General Health Management Policy Act of 2004, after extensive changes to Ireland's health system between 2004 and 2010 tried to increase per capita health care per person, which in 2010 was €2,862 per capita, while the European average is 2,172 euros.
Medical expenses in Ireland
Everyone living in Ireland (who resides) can receive health care. The cost of the health care system comes from subsidies and taxes.
Maternity and childcare costs up to 6 years of age are completely free of charge. Emergency visits are 100 euros and general practitioner visits are 50 euros (these costs in Iran are about one-tenth of these costs)
Ireland's health system has granted medical cards to some strata to help low-income people.
A medical card means the privilege of receiving dental, GP, radiology, audiology, speech therapy, medicine and equipment free of charge, and those on low incomes or retired or with certain diseases such as cancer, symphysiotomy, etc. are included in this law. (About 31.9% of people) and people who are eligible but do not have a medical card receive €400 in allowance.
Most people have European health insurance cards (of course, they only pay for mandatory treatments and cosmetic and dental services are free of charge)
Ireland has very long hospital lists for waiting in the treatment of patients, sometimes these queues are 6 months or one year because of this poor system Ireland has a rating of 34 in 35 European countries (in the latest ranking 2020)
(Ireland has an index score of 52.82, in this ranking France and Denmark are ranked first and second in Belarus Albania)
In an Independentie news poll, it has published some topics, which have also been published simultaneously by Irelondtines.
Ireland has a poor handling system in the hospital's waiting queues and has a hard track in diagnosing and treating cancer.
Costs of cosmetic surgery in Ireland
The costs of cosmetic surgery are freely calculated in all countries, but these prices are very high in a country like Ireland.
Comparison of the cost of cosmetic surgery in Iran and Ireland
For a clear example, rhinoplasty surgery in Iran has a sum of about $700 to $800, but this amount in Ireland is about 6,080 euros.
The reasons for the Irish tendency to perform cosmetic surgery services in other countries are due to these high costs, but there are some challenges in this regard. Considering that Europeans in relation to third world or developing countries make their choices to receive services by studying, but again, due to lack of information, these challenges must be addressed.
1- Elimination of non-specialized intermediaries from health tourism work to reduce costs and increase the quality of services
2- Providing the cost invoice to the tourist
3- Greater cooperation between Ireland and Iran's tourism companies and agencies
4- Support services through application and telemedicine
5- Providing telemedicine services to connect Irish and Iranian physicians
6- Digital medical records services for personal storage and secure medical information for future use
Angels Tourism invites tourism companies active in the field of health tourism in Europe and Ireland to cooperate if you have a specific offer for this cooperation in the application form below to contact the marketing team or, if needed, the CEO of the complex.